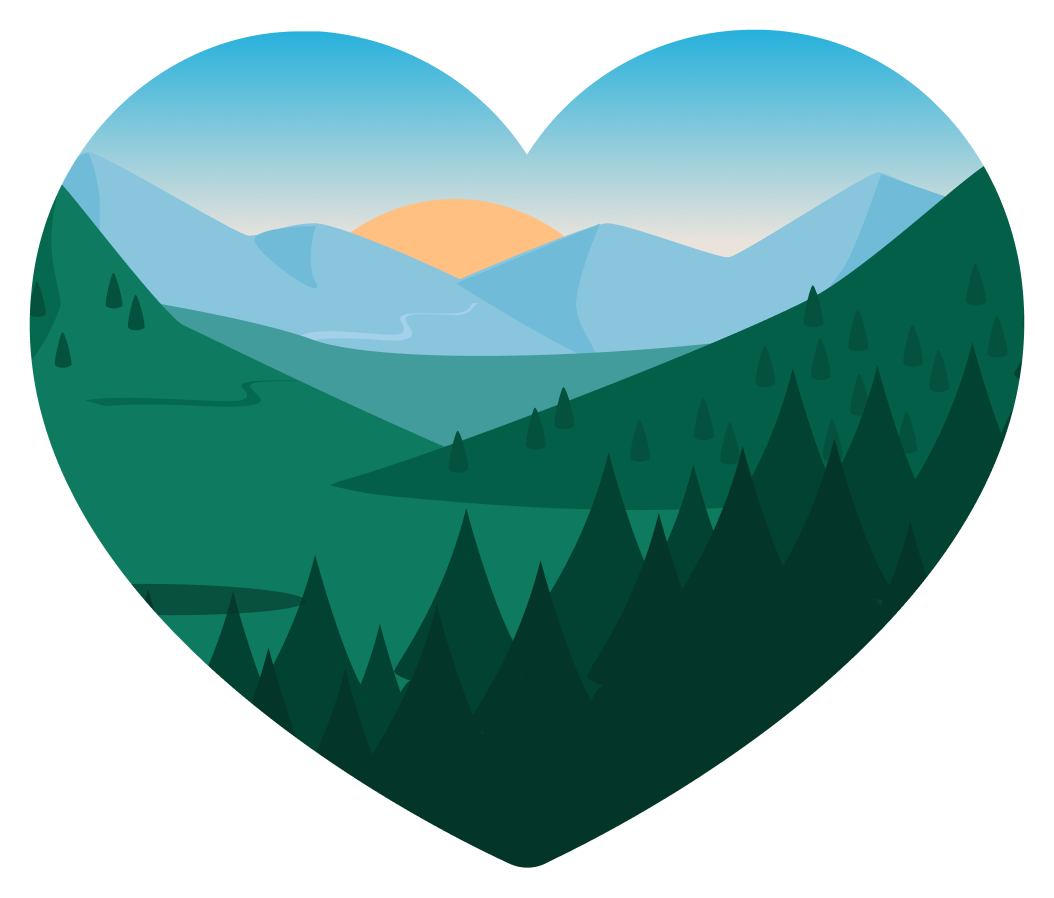 We're inviting both our existing community and our new subscribers to join Ecologi as an exclusive Crowdcube shareholder. Interested in investing in Ecologi? Let us know.
Ecologi subscribers will have preferential access to our campaign before anyone else so sign up here to join our mission.
Our mission:
Our mission is to help mitigate 50% of global CO2 emissions by 2040, with the ultimate aim of playing our part in reversing climate change and providing hope by funding climate solutions worldwide.
Embarking on a climate-positive journey has never been easier. Just ask our community of over 16,500 subscribers that have joined us in the last 2 years. Individuals, families and business have spurred us on to grow our community and make positive action more accessible than ever before.
Since 2019, we've gone from a tiny start-up to now being considered market leaders. Just like our tree-planting and carbon reduction milestones, we keep on growing…
Why invest in Ecologi?
Join us, and let's forge a better future together.
Climate impact
We've now funded the planting of over 20 million trees – that's 1 tree every 2 seconds, and we've achieved more than 650,000 verified tonnes of emissions reductions through carbon reduction projects.
85% of revenue from consumer and marketplace business goes directly into funding climate projects certified by Gold Standard and Verified Carbon Standard. Guided by our expert Climate Committee we make sure that every contribution invested by our community goes as far as it can to have the greatest climate impact.
Our core values are transparency and trust. Our Public Impact and Operations Ledger lists all receipts and certificates for our projects. If you're really interested, click the link and you can catch up on our board meetings and our financial reports too.
What we've achieved so far
We offer subscription plans for individuals, families and businesses. We sell climate impact directly to B2B brands like AXA, BBC and other household names. 
We now have 16,500+ subscribers, and they love us so much that our average churn rate is only 0.4%
We're backed by the investors behind AirBnB, Snapchat and Deliveroo – General Catalyst.
Over 1500 Shopify stores have our tree-planting app installed, and businesses globally are demonstrating their green credentials by purchasing trees and offsets in our rapidly growing marketplace. All this contributes to increasing our impact through carbon reductions, reducing 330% more carbon in September 2021 compared to September 2020.

Our ambition
We've got big plans and are ready to launch new services and products, including Ecologi Zero, our real-time carbon footprinting service that's planned for release in early 2022.
We love being one of the UK's market leaders, and we plan to stay ahead of the competition for a long time. Plus – we've got our sights on the US and Europe where potential for growth is higher and the opportunity to make real change is even greater.
Our aim is to grow our team by attracting the best talent, both at home and abroad. 
Ready to make a change? Join us
We owe a lot to the Ecologi community and want to give you the chance to be part of the team. Whether you're a new member or a veteran member, Ecologi subscribers will get exclusive access to our crowdfunding offer before anyone else. If you've not yet signed up, now's your chance.
Crowdfunding - FAQs
Why is Ecologi crowdfunding?

Our mission: to help to mitigate 50% of global CO2 emissions by 2040, with the ultimate aim of playing our part in reversing climate change and providing hope by funding climate solutions worldwide.

Since 2019, over 16,500 subscribers have joined us, helping to plant an equivalent of one tree every two seconds. That's more than 20 million trees funded to date in addition to offsetting some 650,000+ tonnes of CO2e through our carbon reduction projects. 

But we're limited in our resources, which is why we need your help.

It's clear that we're achieving exciting things so far. But we know that we can do a whole lot more to save the planet. We're thrilled to be offering this exclusive opportunity to our community – the chance to buy shares in Ecologi through crowdfunding.

Investing in Ecologi gives us the means to grow and broaden our positive impact on the environment. In return, you own a share of our company and make a difference.

What does Ecologi offer?

Who is Ecologi?

Who are the Ecologi founders?

What is equity crowdfunding?

Who is Crowdcube?

Who can invest?

What benefits do shareholders get?

Can I sell or transfer my shares?

I registered my interest, what happens next?

When will the campaign launch?

Who else has invested in Ecologi?

Is there early access for Ecologi subscribers?

What happens after I invest?

What's in it for our Ecologi community?

Why should I invest in Ecologi?

Am I committing to investing by registering?

What happens if you don't hit your funding round targets?

What will we spend your investment on?

Is there a minimum investment amount?